Disabled Rehabilitation Center Nepal
The Disabled Rehabilitation Center Nepal (DRC Nepal) is a home for 26 children*) with an illness and/or physical and sometimes intellectual disability and/or living in remote areas without facilities. The home is located in Kathmandu's suburb of Gorkana at the foot of a hill and on the banks of the Bagmati River.
The DRC Nepal is home to children aged 4 to 17 years. Seventy percent of the children have a physical disability and there are also some with (also) a mental disability. The rest of them have a background of poverty and/or difficult social conditions. Integration is the key.
Established in 2002, the Disabled Rehabilitation Centre Nepal is a non-profit, non-governmental humanitarian organization registered with the District Administration Office in Kathmandu, Nepal (Registration No: 856/2000) and affiliated with the Social Welfare Council and National Federation of Disabled Nepal.
*) Before corona there were 55 children in the DRC; the reduction in the number was initially imposed by the government in the context of the fight against the coronavirus. Since then, the rules for and supervision of children's homes have been tightened and improved (which is a really good thing), as a result of which even fewer children can be cared for than before. DRC is currently working on the realization of new construction plans with space and facilities for 55 to 60 children with an illness or disability.
Accommodation
This is what there is in the DRC:
There are 3 toilets and 2 hot showers (thanks to the solar system 4 Smiling Faces realised) for 55 children and four staff
There are 4 sleeping rooms
On the ground floor, there is a big veranda that also serves as a classroom, hang-out space, and tv room during summer and winter
On the ground floor, there is also the exercise/study room (realized by 4 Smiling Faces)
There is a fully adapted bathroom that is safe to use for children with all kinds of disabilities (realized by 4 Smiling Faces)
There is a fully adapted kitchen where everybody can learn how to cook (realized by 4 Smiling Faces)
In the sleeping quarters, there is not enough space for separate beds for everyone. So many share, which is common practice in Nepal
Most children have a bag or a small box for their personal stuff
The DRC Nepal is a single brick building with no heating
Philosophy
The philosophy of the center is integration. Both children with and without physical disabilities learn that all men are equal. This is a necessary lesson to teach in Nepalese society, where people with disabilities, in general, are not treated/supported well. It is therefore important that both groups live together so they can see and experience this for themselves.
The non-disabled children in the DRC have a difficult background of poverty, social conditions (for example one-parent families, neglect), or come from very remote areas. Their families are not able to take proper care of them. Most children go home once a year, but some children have been disowned by their families because of their disabilities.
It is remarkable to see how self-reliant the children are. They can practically do everything themselves and if that does not work, they help each other. Without complaining.
Leisure time
The DRC children spend most of their free time chatting, studying, and/or playing on their beds, on the veranda, or on a nearby field. That's fine when the weather is nice. But when it is cold in winter or during the monsoon, it is less fun. There is no heating in the DRC.
SDG's
With our support of the DRC, 4 Smiling Faces contributes to the realization of the United Nations (UN) SDGs (Sustainable Development Goals).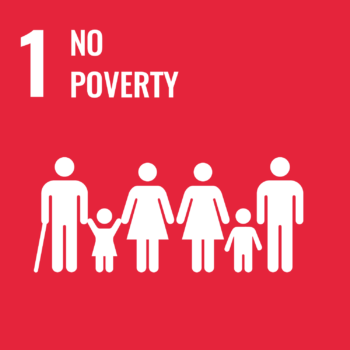 Wish list of Disabled Rehabilitation Center Nepal
| | Item | Remarks | Price |
| --- | --- | --- | --- |
| 1 | Snack, just because we can | 1 per child (for 125 children) | € 15,00 |
| 2 | Lemonade | 1 glass per child (for 125 children) | € 20 |
| 3 | Plastic matrasscovers | Per piece | € 25 |
| 4 | Matrasses | Per piece | € 50 |
| 5 | Schooluniforms | New formal and informal schooluniform and shoes | € 50 |
| 6 | Set of new clothes and shoes | Per child | € 50 |
| 7 | Vacuum cleaner | One-off | € 70 |
| 8 | Hospitalbed with matras | Per set | € 250 |
| 9 | Repair/replace | Repair/replace mosquito screens and safety bars | € 500 |
| 10 | Girlstuff | Anual supply of hygiene materials, panties, bra's, asperines and other girl things, so that they never ever have to do without. | € 700 |
| 11 | 1year supply of (orthopeadic) materials | Wheelchairs, protheses, grippers, wall mounts, special drinking cups, shower chairs, mattress protectors that are resistant to urine and more such items | € 2500 tot 5000 |