Nepalese children who are orphaned or disabled have no chances in life without help. We help them when they are all on their own with a scholarship and, if necessary, also with a safe place to live. This way they can build an independent future for themselves and make their own choices. So doing, we break the circle of poverty.
Yes, I will support the work of the 4 Smiling Faces Foundation.
We will use your donation for our projects and activities as described under:
International payments can be made via the donationbutoon.
Our bankaccount is in our official Dutch naam: Stichting Helping Hands 4 Smiling Faces, that will apear on you bankstatement.
(We request and process these data to handle your donation correctly. See our privacy statement). Thank you very much for your support.
Together we help children on their way to an independent future!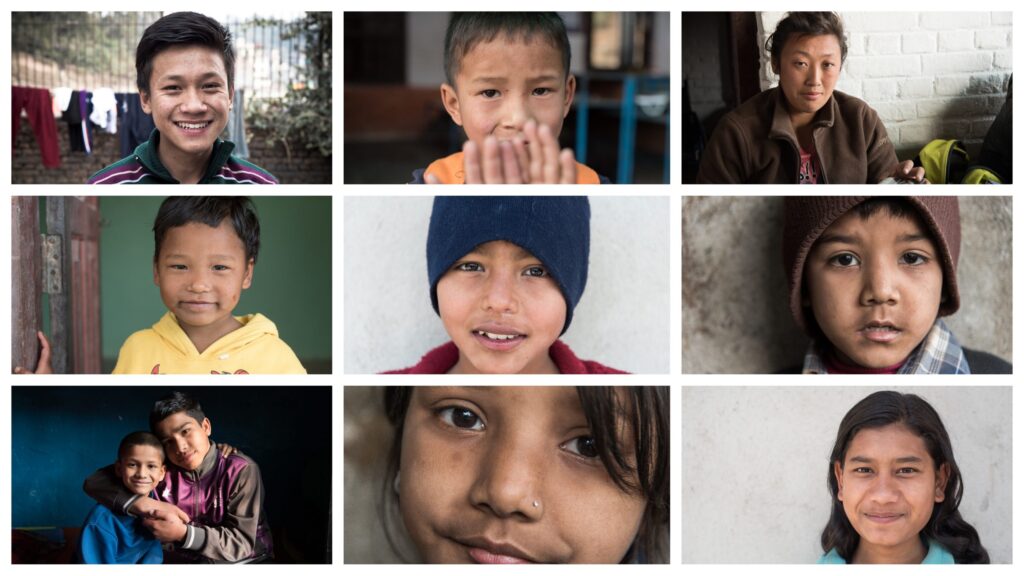 THESE CHILDREN DESERVE A FUTURE!
In Nepal children have to leave the children's homes they grew up in when they turn 18 and / or pass their final exams. Then suddenly they are all on their own. That is a tough transition, because Nepal has no form of social or financial support what so ever to support these children. You really have to take care of yourself. Whitout the support of family you;ll have a very difficult time. Scholarships are hard to come by and only available for the very smartest. In addition, there is often discrimination against girls.
4 Smiling Faces not only wants to help the children in our homes, but also make it possible for them to get a good higher education and build an independent life. Where possible, we give them a scholarship and pay rental costs, so that the young people can build their own lives, make their own choices and break the circle of poverty and despair.