In 2021, we asked for special attention in our fundraising applications for Sabina, a promising pupil of the after-school program SHCOP. She could and would very much like to continue her studies, but her family was unable to finance it. Fortunately, we succeeded in raising sufficient funds and Sabina could do the extended school program Plus 2 Business Management. This year she will start studying for her bachelors degree.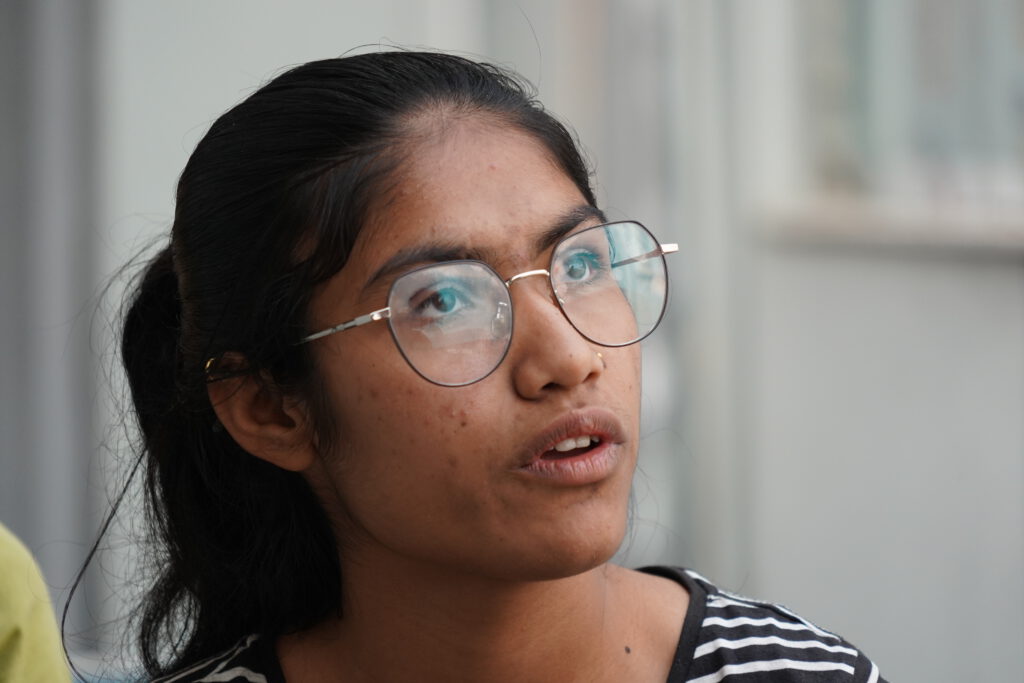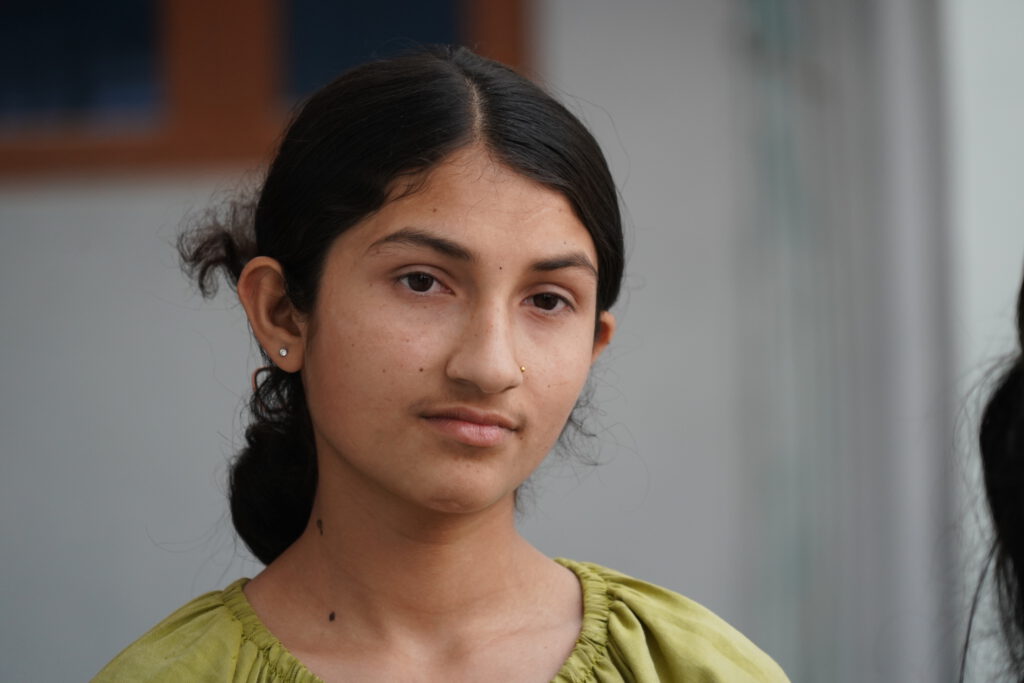 After that, her younger sister Sachina took center stage in our fundraising applications. Both symbolize many more girls and boys whom we already help with a scholarship or whom we would very much like to help. The sisters have been regular visitors to the after-school-program we support for years. They are now mainly active there as very enthusiastic volunteers.
The girls came to the SHCOP because the village where they grew up was completely destroyed during the earthquakes of 2015. As if by a miracle, they, their mother and little brother survived. Unfortunately, their father did not. They fled to Kathmandu, where life was and is not easy for them. The family is poor and in Nepal there is no support for single parents.
Fortunately, there was room for the children at the after-school-program, where they received the necessary support (care, nutrition, attention, homework assistance). Partly because of this, Sabina was able to finish her high school education in a glorious way. Sachina follows suit this spring. This despite the extra challenges of corona, with online education and no internet at home.
Sabina and Sachina are both very smart girls who enjoy learning. They are therefore very happy to continue their studies. Not only for themselves, but especially to support their mother and brother and to improve all of their lives. Sabina will work towards the bachelor's degree in computer applications and Sachina wants to become a nurse. When they finish studying, they will go to work and want to contribute to their brother's further education and make their mother's life a little easier. Pay it forward!